Greenhouse Gas Emission functionality that is focused on accuracy, jurisdiction-specific emissions factors, and speed
Greenhouse Gas Emissions in many reporting initiatives like CDP, DJSI, and FTSE4Good make up less than 40% of the total questions. But these can take 90% of the time compiling the report. Reporting Scope 3 emissions, dual Scope 2 reporting, and independent verification increased the pressure, making it even more necessary to achieve the best scores possible.
Sustainability Reporting Has Never Been Easier
GHG, Carbon, Energy, CSR on a Single Platform
Instantly generate elegant Sustainability and Carbon Reports with incredible granularity and flexibility. Our software has 2000+ types of emissions sources (including, Waste, Water, Transport, Business Travel, Commuting, Supply Chain etc.) ready to go with no configuration or setup. Available in national or international mode, the software automatically keeps its 62,000 emissions factors up to date so you don't have to.
The solution boasts a tailored package of features, dashboards and reports, enabling easy data collection, cleansing, analysis and reporting for all voluntary and mandatory Carbon and Sustainability reporting schemes around the world on one system.
Greenhouse Gas Emissions Global Calculation Simplified
Normalize Your Emissions With KPI's Such As Revenues
Greenhouse Gas Emission data continues to flow in from all corners of business right up to the last minute, so never be nervous again as our system re-calculates all your emissions and KPI's as the source data rolls appear.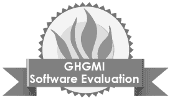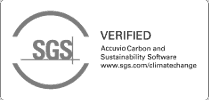 Serving Commercial and Industrial Energy Consumers Across the Globe
Vervantis commercial energy consultants serve multiple countries and geographies providing a single solution for outsourced energy & sustainability expertise for businesses. We manage and centralize utility, CSR and ES&G programs, providing regional support to deliver local language expertise across established and emerging markets.