Renewable Energy Procurement
Renewable energy that doesn't cost the earth.
Renewable sourcing can be complicated with a mixture of energy procurement contracts, physical and virtual options available. Vervantis specialize in delivering environmental and cost-conscious organizations the advice and strategies needed for success.
Assurance is the Cornerstone of Excellence
Vervantis is SOC2 Type II certified by independent auditors of the Association of International Certified Professional Accountants (AICPA). This is an ongoing, year-round process that attests our controls and processes meet AICPA trust criteria, as well as rigorous independent penetration testing of our utility software DataHub360TM ensuring data is secure. Cyber insurance is standard in our agreements providing additional assurance and peace of mind.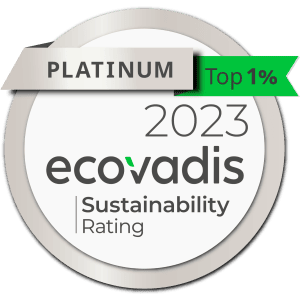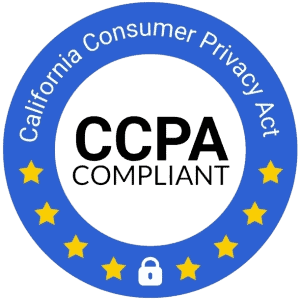 How To Know What's Best For Your Business
When there are so many options available, understanding the right approach is never as straight forward as you think. The cost and risk of each opportunity need careful consideration to find the best strategic fit for each organization that meets both environmental and commercial goals. At Vervantis, our team of specialists finds the perfect balance, carefully assessing the viability of every available option.
Sourcing Renewable Energy
A common belief among energy consumers is that buying renewable electricity to become a more sustainable business is more expensive than traditional sources. While this can be the case, Vervantis has found many examples where renewable energy has been either cost-neutral or at a lower cost than utility rates. If physical assets are viable, it is possible to structure funding with zero out of pocket through power purchase agreements (PPA's) using third party vendors.
Renewable Electricity – What are the Benefits?
When most people have to answer this question, invariably they will say "because it's the right thing to do." However, in business, doing the right thing has to be financially sustainable, including ensuring the execution of several checks and balances so that all the benefits of renewable electricity are accounted for. This process can involve different departments within an organization and typically includes some of the following areas and teams:
• Economic – Finance Team
• Environmental – Sustainability Team
• Supply – Procurement Team
• Brand – Marketing Team
• Marketing – Sales Team
Each element has a string of attributes that vary in value from one company to the next, so the importance of conducting comprehensive, holistic evaluations can not be understated.
Where Do I Start?
One of the best places to start is with experienced independent practitioners. The most important aspect of a program that involves so many moving parts is for the advice you receive to be unfettered or compromised by hidden agendas. As genuinely independent specialists, we welcome the opportunity to discuss your project ideas and goals and offer a free one-hour consultation with one of our renewable energy experts to help you get started.
Want More Information?
No problem. We have written a guide to energy procurement that explains some of the considerations in managing an energy RFP yourself or if using a third-party, guidance on the different types of support. You can read it here.
Energy Procurement Specialists
Risk Management
SourceRisk™ is our proprietary risk management solution for energy professionals that accurately measures price risk and maintains the range you allow.
Learn more >>
Energy Sourcing
Our energy sourcing specialists bring independent advice, intelligent strategies and wholesale price transparency.
Learn more >>
Regulated Sourcing
Our proprietary rate analysis model accurately analyzes and compares thousands of regulated utility rates against your facilities load profiles, creating savings recommendations in hours.
Learn more >>
Data Analysis
Our proprietary energy management portal, DataHub360™, allows organizations to instantly view and report on utilities, sustainability and bill management programs.
Learn more >>
Renewable Sourcing
Renewable sourcing can be complicated with a mixture of energy procurement contracts, physical and virtual options available. Our experts specialize in delivering the advice and strategies that environmental and cost-conscious organizations need for success.
Learn more >>
Serving Commercial and Industrial Energy Consumers Across the Globe
Vervantis commercial energy consultants serve multiple countries and geographies providing a single solution for outsourced energy & sustainability expertise for businesses. We manage and centralize utility, CSR and ES&G programs, providing regional support to deliver local language expertise across established and emerging markets.