Energy Procurement Services
Energy Procurement Services
Proactive supply management strategies
Commercial energy procurement experts provide fast, transparent sourcing closer to wholesale utility prices. Improve quality and timing with exclusive supply agreements and custom software.
Assurance is the Cornerstone of Excellence
Vervantis is SOC2 Type II certified by independent auditors of the Association of International Certified Professional Accountants (AICPA). This is an ongoing, year-round process that attests our controls and processes meet AICPA trust criteria, as well as rigorous independent penetration testing of our utility software DataHub360TM ensuring data is secure. Cyber insurance is standard in our agreements providing additional assurance and peace of mind.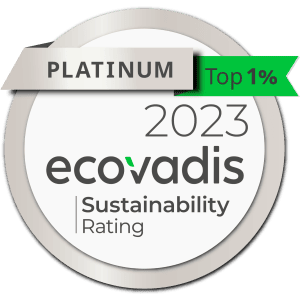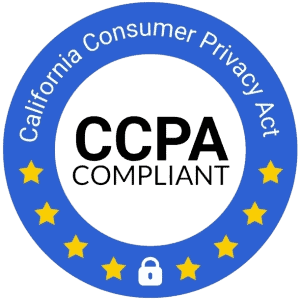 Energy Procurement Services – Making Smarter Decisions
Energy procurement is more complex than signing a contract and hoping you've made the right decision. It takes a lot of research and, even more importantly, an understanding of the energy and utility landscape. For businesses, the way utilities are handled will inevitably influence how much money is spent and how much energy is saved — two things that can drastically change the fiscal outlook. Therefore, to understand the best contracting options, our energy supply experts start with detailed energy data analysis through our energy management software DataHub360™. Once we know how and when you are using energy, we carefully consider your energy purchasing goals, energy suppliers, regulated utilities and wholesale energy prices.
How To Buy Energy: A Guide To Commercial Energy Procurement
If you are a category buyer responsible for indirect procurement, you probably already know that commercial energy sourcing, being a commodity, is unlike most other indirect spending. The volatile nature of underlying wholesale utility costs makes continual monitoring a prudent practice to avoid cost shocks and take advantage of market opportunities.
Energy consumers can, and do, buy energy directly from energy suppliers. Still, many find the services of an energy consultant or broker an effective way to streamline the procurement process with tools, resources, and expertise. Whichever route you take, this article will help you better understand the process of buying energy and hopefully leave you better informed about the choices available for program management.
1. Do you need an advisor to buy energy?
As energy advisors ourselves, you might expect our answer to be yes, but actually, that's not always the case. Most organizations we talk to have already very experienced well-qualified procurement specialists. They are very capable of sending out an RFP and negotiating responses to obtain an energy supply contract. Outsourced advice increases in value with the size of the problem you are managing, and the time available to achieve it.
Generally, it all boils down to scale. How much energy will be purchased? How many facilities need to be bid out? How many energy markets need an evaluation? And so on. The larger the number of sites, the higher the administrative burden to measure, manage and report. The larger the energy spend, the more critical it is to have your procurement strategies set to maintain the commodity risk and the timing of transactions.
Energy advisors providing supply management services, are by their very nature, typically more active in the energy markets, monitoring every day rather than once or twice a year so more likely to know when to buy. They will usually be able to engage more suppliers and know-how to present information to encourage more RFP responses. They should also be better able to advise on the most advantageous supply terms for your energy sourcing programs.
Good third-party advisors invest in people, tools, technology, and real-time market data to keep you informed and make sure you're buying energy intelligently. These specialist tools and resources streamline energy procurement but are rarely cost-effective for most companies to provide in-house, strengthening an outsourcing argument.
You can usually find a list of commercial and industrial electricity and natural gas suppliers in your area using a good web search browser or via your Public Utility Commission. They have a list of licensed suppliers and advisors.
In short, whether you decide on in-house or outsourced support, the more essential and resource-intensive your energy spend, the more it's worth investing in a process that streamlines the purchase, risk management, and administration of your utility spend.
2. Evaluating Support – Broker or Consultant?
Energy Brokers typically conduct a one-time procurement exercise. They will shop the market either exclusively for a client or by aggregating your volume with others and place the contract with the cheapest supplier at that time. They usually take their fee or commission as a % of the unit rate they negotiate, which is known as a back-end fee.
Brokers continue to earn their fee on every unit of energy you're consuming for every year of any contract placed. So using them to secure a three-year supply contract could, if your volume is large, earn them hundreds of thousands of dollars for multiple years for a single procurement exercise. Be aware that because this fee mechanism only works in deregulated (direct access) markets, brokers will not compare open market/direct access supplier rates to local utility rates – which can, at times, be cheaper.
Also, energy brokers are not known for providing ongoing support, reporting, or evaluation of your position, and few will invest in online technology to provide constant updates or administration.
Energy Consultants provide a more holistic service. They will look at more supply contract options, compare competitive rates to your local utility rates, and continue to evaluate your positions through detailed analysis and reporting. They should also assess all RFP responses and compare them to rates in regulated markets where there are often rate options that could save you money.
The fee structure is also different, rather than back-end fees, it is more typical to see transparent monthly retainers, often with performance elements attached. This model allows energy consultants to be more easily integrated into your business and work as an extension of your team, providing ongoing advice and support on a range of energy topics, not just procurement.
It is always a good idea to speak to a few energy consultants and advisors to find out who can offer the range of support you need and see who provides more than just fixed-price supply contracts. Canny buyers understand that commodity markets move up and down, so having tools that work in both directions brings enormous value.
Vervantis use value-at-risk processes for clients that measure and control the price risk of procurement accurately. In simple terms, if markets go up, more volume is fixed to protect your position. If markets fall, you can unfix and participate in falling prices, transferring extrinsic value to intrinsic value in the process. Since everything is transacted through a physical supply agreement, the process will always meet standard accounting treatment.
3. Evaluating Energy Suppliers
Do your research well on competitive energy suppliers that can price your energy requirements. The price you get is only as reasonable as the creditworthiness of the supplier who provides it. If the supplier fails, so do you, so always check their financials.
Vervantis has a 70 point checklist to evaluate energy suppliers from its quorum of over 180 vendors in North America alone. It is unlikely a company would want to evaluate such a large pool of vendors on its own, so you might want to choose a smaller number active in each market you are buying. Be sure to take the time to carry out due diligence on the list to confirm their viability for inclusion in the RFP.
Checking vendor financial information from Dun & Bradstreet helps and make sure you understand their company structure, how long they have been in business, the type of clients they have, and whether they have a footprint that matches yours. Get references from their clients, some new and some more established to get a feel of how they are likely to treat you over time.
Check the flexibility offered in their supply agreements to allow you to add or remove sites or use more or less energy than expected? Suppliers will generally be willing to negotiate some of these areas provided you have an attractive load, brand, and good credit rating.
4. How Do I Conduct an Energy RFP?
Thinking through the what-ifs in advance is an excellent place to start when building your energy sourcing strategy and find vendors that will align with your energy procurement objectives to help you manage to purchase risk more effectively. Try to plan energy procurement far in advance of your existing contract expirations. The closer you buy to an expiration date, the less opportunity you will have to find a high price. Rather than being able to analyze costs objectively and pick your time, you become a price taker who must transact – never a good position to start negotiations.
Look at the wholesale energy markets to understand the price evolution and see if now is the best time for you to transact (if you don't have any access, you can view them for free here) and if the timing doesn't work, investigate an extension.
It is worth taking some time to consider the impact energy prices could have on your business. How much is the energy spend as a percentage of your cost base? How quickly can you respond to utility price changes? How will changes affect your product pricing or profitability? How long before customers are aware of cost changes? Do you need renewable energy? And so on.
Always compare the price you get from competitive energy suppliers with rates available from your local utility company, they could be cheaper. This is rarely checked but can offer significant savings.
Allow plenty of time for your RFP. Energy suppliers will want to gather your usage data from your utility company(s) to make sure they price your load accurately. The process of pulling utility data can take several weeks, so again, do not leave everything to the last minute, or you will significantly reduce your options to get a competitive price.
It is good practice to manage your usage and demand whenever possible, something you should address with your facilities or operations team regularly. If your usage is erratic, that is harder for a supplier to predict, so you can expect to pay a higher price than if you had a more stable, flatter consumption profile.
5. Finalizing the Agreement
Be sure to have all your internal legal approval and sign-off processes aligned after you have negotiated supply terms. Supplier pricing is typically only valid for a few hours – they won't hold a price beyond this. It helps to brief those with signing authority on what is coming and make sure that any procedures or compliance steps are completed and understood in advance.
When your agreement is in place, do not forget about it. Keep an eye on the energy markets and see how prices are changing in the future. Conduct data analysis to get a better understanding of influencing factors on rate and monitor the impact of price changes and usage to your budget. Keep the finance team regularly appraised with position reporting in case they need to make adjustments to the business plan.
6. Get Help Where You Need It
If you want to start buying energy yourself but need help with any of the areas above or any part of your energy procurement process, we are here to help. Vervantis pride itself on providing proactive strategies for energy procurement through our suite of outsourced, on-demand solutions. Nothing is too small for us to help you with – just ask.
If you have questions or need more guidance, just drop us a line, and one of our specialists will be happy to help. You can contact us here.
Energy Procurement Specialists
Risk Management
SourceRisk™ is our proprietary risk management solution for energy professionals that accurately measures price risk and maintains the range you allow.
Learn more >>
Energy Sourcing
Our energy sourcing specialists bring independent advice, intelligent strategies and wholesale price transparency.
Learn more >>
Regulated Sourcing
Our proprietary rate analysis model accurately analyzes and compares thousands of regulated utility rates against your facilities load profiles, creating savings recommendations in hours.
Learn more >>
Data Analysis
Our proprietary energy management portal, DataHub360™, allows organizations to instantly view and report on utilities, sustainability and bill management programs.
Learn more >>
Renewable Sourcing
Renewable sourcing can be complicated with a mixture of energy procurement contracts, physical and virtual options available. Our experts specialize in delivering the advice and strategies that environmental and cost-conscious organizations need for success.
Learn more >>
Serving Commercial and Industrial Energy Consumers Across the Globe
Vervantis commercial energy consultants serve multiple countries and geographies providing a single solution for outsourced energy & sustainability expertise for businesses. We manage and centralize utility, CSR and ES&G programs, providing regional support to deliver local language expertise across established and emerging markets.