Drill down energy analytics and reporting
What gets measured, gets managed. Our Carbon & Energy solution enables performance monitoring across all energy and emissions-generating activities.
Sustainability Reporting Has Never Been Easier
GHG, Carbon, Energy, CSR on a Single Platform
Instantly generate elegant Sustainability and Carbon Reports with incredible granularity and flexibility. Our software has 2000+ types of emissions sources (including, Waste, Water, Transport, Business Travel, Commuting, Supply Chain etc.) ready to go with no configuration or setup. Available in national or international mode, the software automatically keeps its 62,000 emissions factors up to date so you don't have to.
The solution boasts a tailored package of features, dashboards and reports, enabling easy data collection, cleansing, analysis and reporting for all voluntary and mandatory Carbon and Sustainability reporting schemes around the world on one system.
Zoom In on your hotspots
Drilldown to the meter, or building of interest and zoom in. Easy!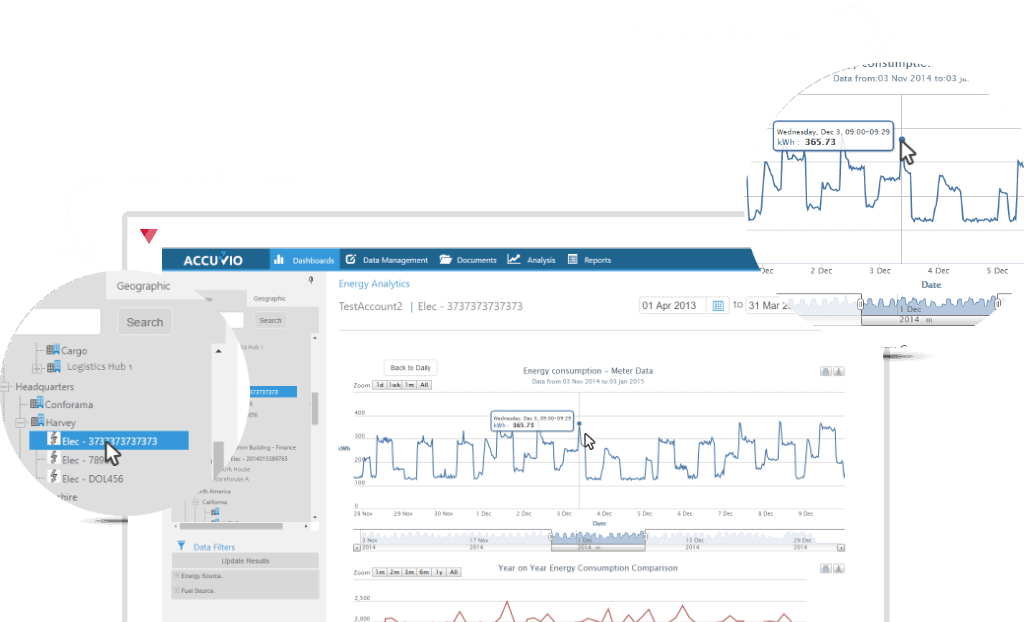 Comprehensive Coverage For All Scope2 Supply Chain CSR Data Sources
Vervantis elegantly combines all your global greenhouse gas emissions, energy, and corporate social responsibility data on to a single web-based platform with no fuss.
Experience The Click And Drag "Stock Charts" Style Graphing
Serving Commercial and Industrial Energy Consumers Across the Globe
Vervantis commercial energy consultants serve multiple countries and geographies providing a single solution for outsourced energy & sustainability expertise for businesses. We manage and centralize utility, CSR and ES&G programs, providing regional support to deliver local language expertise across established and emerging markets.
Browse some of the 2000 Activity Data types available
"Off the Shelf"